I've not talked about it on social media at all, but after a few "are you OK?" comments after seeing many old friends at the Nā Hōkū Hanohano Awards in Honolulu I figured I should spill the beans. No, there's nothing wrong with me, my health is fine, and better than that – it's better than it's been in decades. (Photo to the right: me on Moloka'i about two years ago)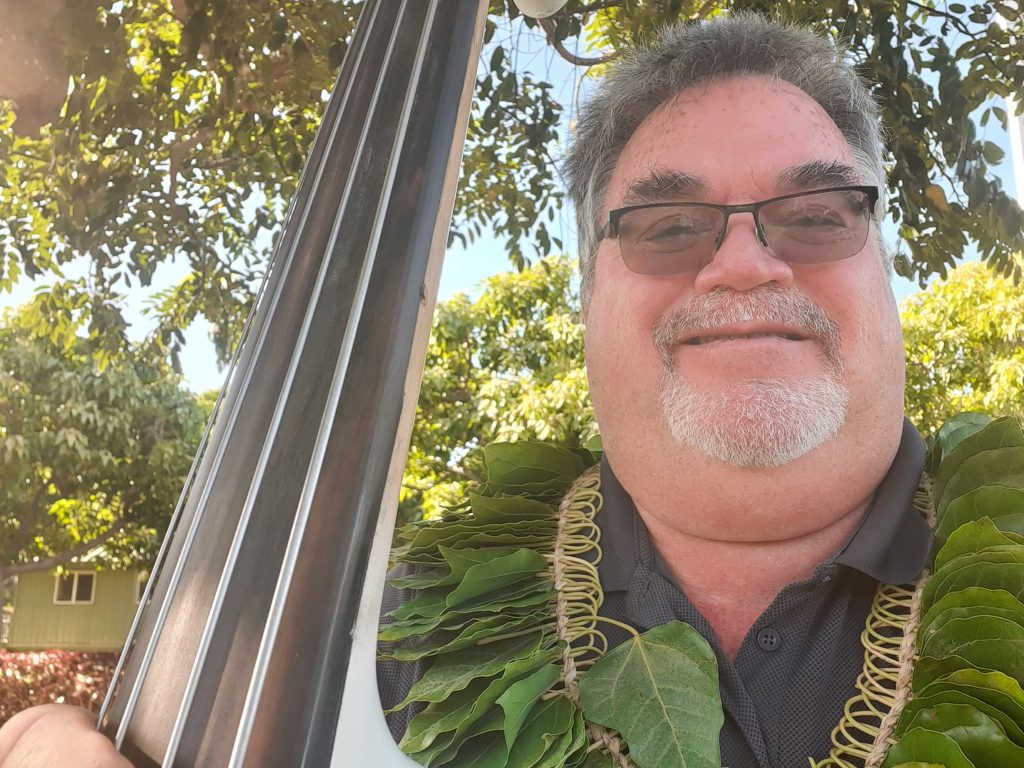 Late last year, after receiving a lot of bad news in my labs, my primary care physician recommended I work with a nutritionist she knows. I was one two high blood pressure medicines that barely kept my BP to a marginally acceptable levels, and two medicines for diabetes. After years of yoyo diets and failed exercise routines, I was skeptical, but decided to give the nutritionist a try. It was the best move I'd made in years.
It took a few months to get an appointment with her, and even before she got to the program, she educated me on it. The first steps were journaling what I was currently eating for two weeks, which I did, and then educating me on what each of the items in my journal was doing to my body, and what my body needed and wanted that I wasn't feeding it. Some of what she preached was quite familiar – cut out sugar and white (I call them "cheap") carbs, anything with saturated fats, by beloved Coke Zero, and increase my intake of veggies, fruits, and healthier cholesterols (via oils and nuts). She also had me dramatically up my water intake. More on that later.
While she hadn't even introduced me to her program yet, I started to eliminate those nasty things I was putting in my body and started to find healthier options. There were a few more weeks of education about nutrition before we even got to my meal plan, but the simple changes were yielding noticeable – was down about 10 pounds in a few weeks and feeling much better.
Within two months, and after a little medical scare (that I'll document later), I was completely off of my BP and diabetes meds. Five months into the program, my A1C went from 7.6 to 5.2 as of last week. My BP is outstanding, floating right above and below the 120/80 mark, and weight has gone from 305 to 249, and trending toward my goal of 190. I know that next stretch will take longer but I am certainly enjoying the ride. Marie is, too, but more on that later, too. To be continued.